Semi-Custom Cabinets in Castro Valley, CA
For over 50 years, Cabinets etc. has been providing Castro Valley, CA and its surrounding areas with high-quality cabinetry and quartz countertops. We are proud to be a local, family-owned and -operated small business, and strive to give special attention to each and every customer.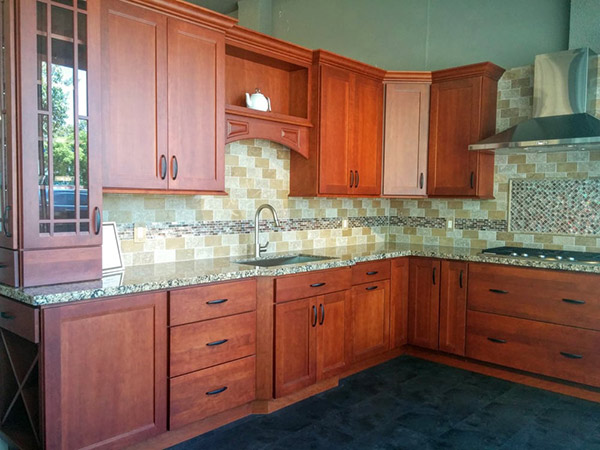 Quality Cabinetry
If you are looking for beautiful, high-quality, and reasonably priced bathroom or kitchen cabinets in Castro Valley, Ashland, Alameda County, or Hayward, CA, then it is time for you to get in touch with Cabinets etc. For over five decades, our family has taken pride in providing our customers with quality products for their homes, as well as friendly and helpful customer service. With an emphasis on customer satisfaction and a high rate of flexibility, we have built a strong word-of-mouth reputation over the years for being the best source for cabinetry in Castro Valley, CA.
Family owned and operated since 1962, Cabinets etc. proudly offers superior knowledge and expertise on semi-custom cabinets, as well as professional recommendations on door styles, wood selections, finish treatments, cabinet hardware, and modifications. We carry only top-quality brands such as Diamond Cabinets, Fieldstone Cabinetry, Waypoint Living Spaces, and more. Our team works closely with clients to meet their individual preferences and budget, using computer-generated drawings and measurements to show exactly what the finished product will look like, to ensure customer satisfaction. Contact us today! Here are just a few reasons why you can always feel confident about choosing semi-custom cabinets from Cabinets, etc.:
We are a proud local, family-owned and operated small business in Castro Valley, CA.
We offer a wide range of cabinetry and cabinet hardware options.
Our employees are experienced and passionate about what they do.
We have been serving the greater Castro Valley area for over 50 years.
Known for working in a timely manner and within budget.